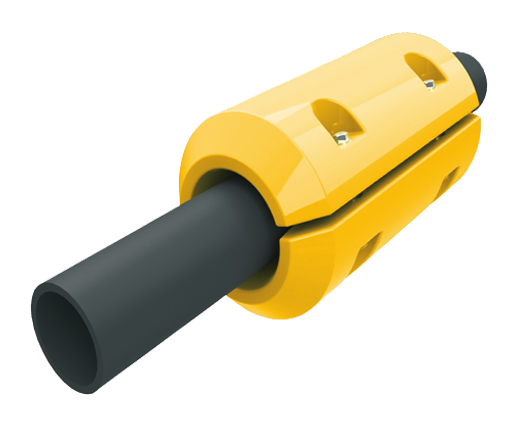 Hosefloats, an industry standard for the floatation of hoses, conduit and cables for dredging, mining and marine applications.
An easy to install solution that allows pipes to bend and flex, while maintaining low resistance to waves, wind and current.
Download Catalogue
PIPEFLOAT SPACING GUIDE

Water

: 4 sets for every 12 meters of pipe


Slurry

: 7 sets for every 12 meters of pipe
eg. 100m Waterpipe: (100m / 12m) x 4 = 33 Floats
recommended for half submergence
PACKING GUIDE
PALLET LOAD
1.2m x 1.2m x 2.25m (height)
59 Sets per pallet
Approx Weight 405Kg
*RESERVE BUOYANCY is the weight the float will carry before full submergence.
*O/D is the Outside Diameter.
*Dimensions and weights are nominal.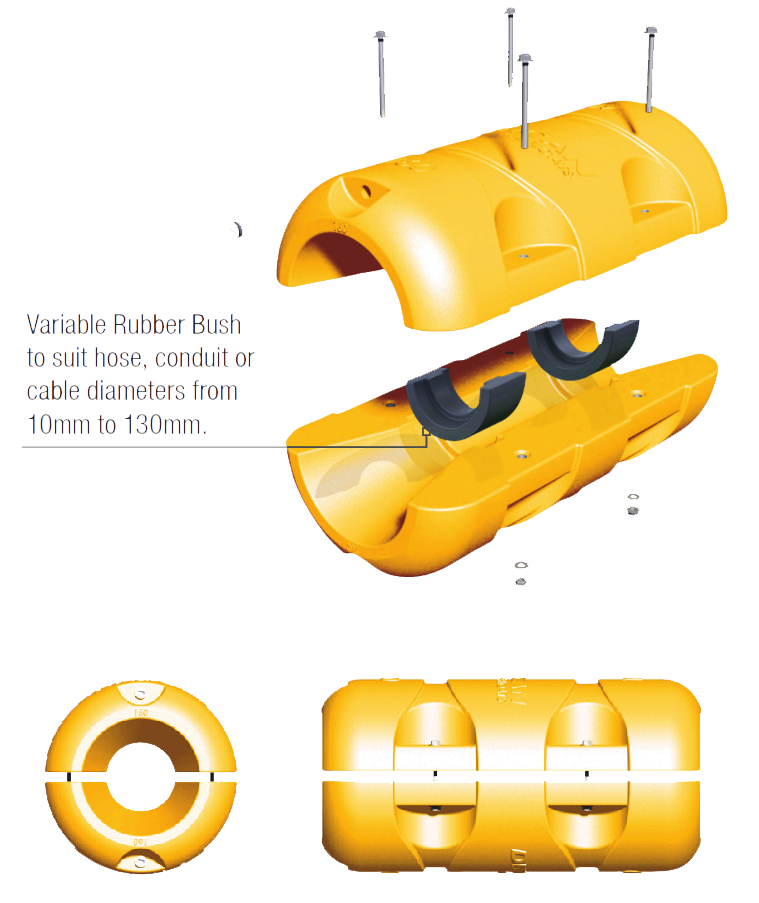 INCLUSIONS
A hosefloat set comprises:
2 pipefloats halves
2 variable rubber bushes
A galvanised assembly kit which includes:
SPECIFICATIONS
Manufactured from polyethylene.
Standard colour is yellow or red.
Stainless steel inserts used in crush areas.
Rubber Bushes are manufactured from EPDM which is totally resistant to harsh environment.
All floats are pressure tested prior to dispatch.
Recyclable and VOC Free.
Australian made and designed.
Specifications are subject to change without notice.
STAINLESS STEEL KITS
Marine Grade, SAE 316 stainless steel assembly kits for
corrosive environments are available at an additional cost.
Kit includes: 4 Rods, 8 Nuts and 8 Washers.
Hosefloats Bushes
Set-up Instructions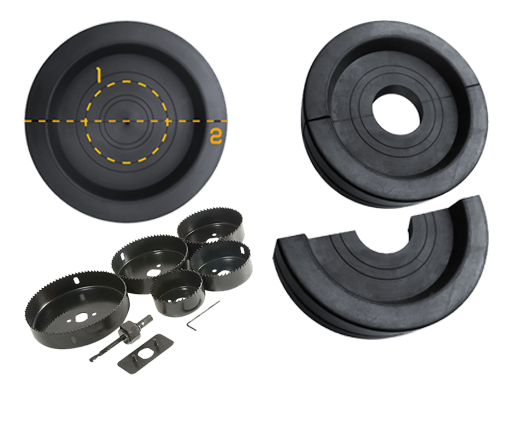 Preparation of a Hosefloat Bush is
simple 2 step process:
Firmly secure the bush to a drill press
1.) Using a hole-saw kit, drill a hole to the pipe diameter first
2.) Using a saw cut the bushes in half using the cut grooves
For safety, use a:
1. Drill press
2. Band saw
Download Catalogue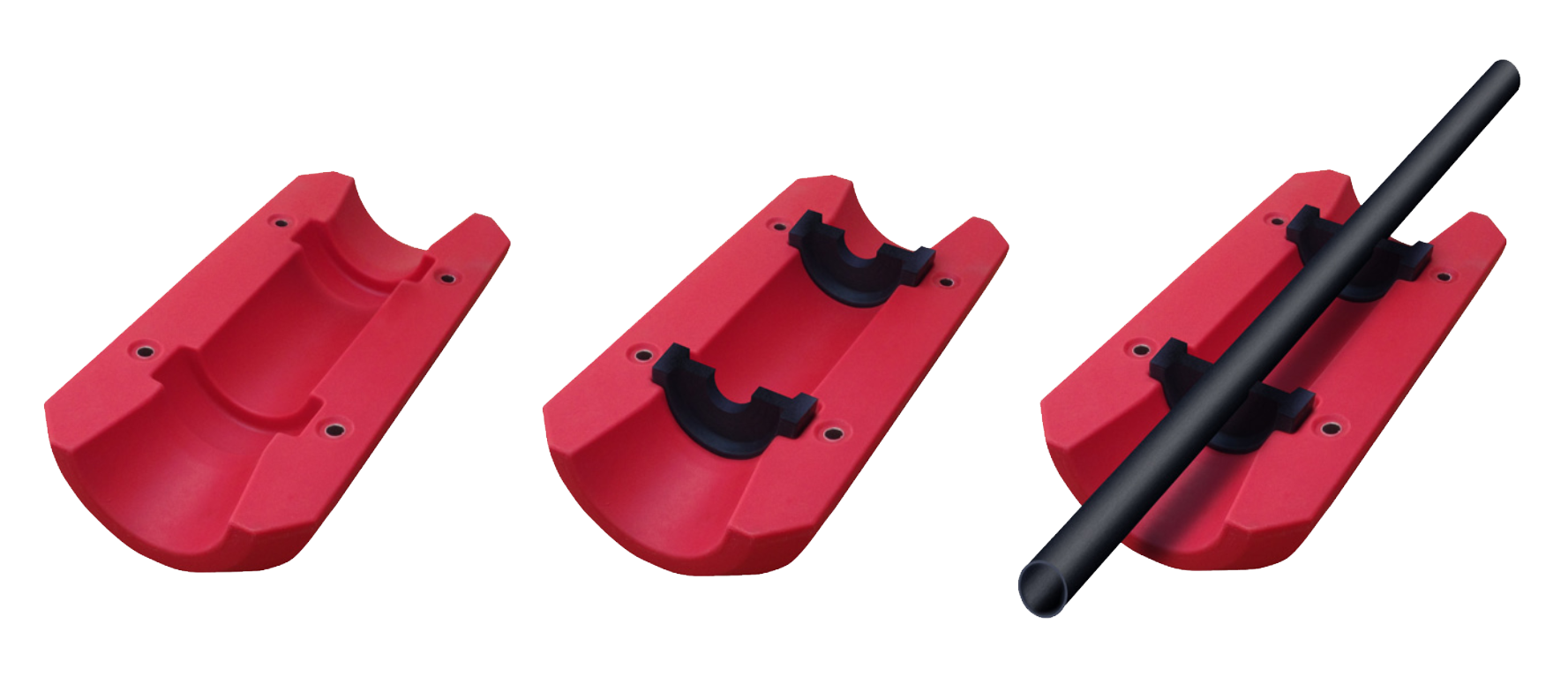 EPDM Rubber Bushes
Hosefloats bushes are made from EPDM rubber, a type of synthetic rubber. It's main properties are heat, ozone and weather resistance. It is also resistant to polar substances and steam, with excellent electrical insulating properties and resistance to ordinary diluted acids and alkalines.
Final Assembly